Challenger II - Custom Mono In-Ear Race Set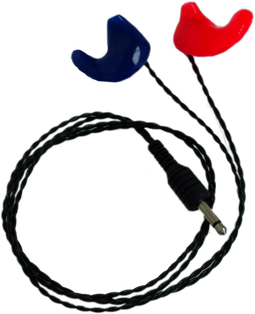 Black Cord w/ Custom-tips
_Precision Custom-Molded Mono Race Monitors.
Our Custom Race Monitors products are made with the highest quality medical grade materials and are packed with exclusive features only available in our products. Our Mono configured custom molds are perfect for high noise communications applications. The standard cord is 19" for racing applications to plug into a helmet; however, we now offer an optional 36"longer cable version for crew members.

· Exclusive Comfortable Silicon Design

· Solid Colors Available

· Best Solution for quality communication during your race.

· 28dB Ambient Noise Reduction

· 19" cables available in Blue, Gray*

· 36" cables available in Black only*

*(custom sizes available upon request)


---
Foam-Tip Racing In-Ear Monitors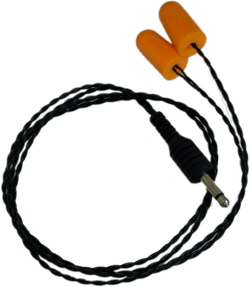 Black Cord w/ Orange Foam-tips
Foam In-Ear Mono Race Monitors
Our Mono Foam-Tip Monitors are perfect for high noise communications applications. The standard cord is 19" for racing applications to plug into a helmet; however, we now offer an optional 36"longer cable version for crew members

· Foam-Tip fits any ear type

· Foams are replaceable

· Orange and Green Foam-tips available

· 19" cables available in Blue, Gray*

· 36" cables available in Black only

*(custom sizes available upon request)
---

DOWNLOAD RACE SET BROCHURE
Order your Impression Kit when you place your order.
Please Note:
We cannot add your order to our production cue until proper ear impressions are received.
1. If you have ear impressions that are current (<6 months old) we can utilize them to make your molds.
2. Order a Self Impression kit:
HERE
3. If you need ear impressions made please utilize our
audiologist search engine
to locate an audiologist in your area to get your ear impressions made. Once you have the ear impressions they can be
sent to us
for your molds.
Please Note:
Upon receipt of your impressions if we considered them inadequate for making ear molds we will refer you to an audiologist to have them made correctly. The audiologist will charge from $15-$50 for them.